The Eclectic Book group (Meets the 3rd Wednesday of every month)
January's selection will be: Book vs. Movie Joins the Eclectic Book Club! Jurassic Park by Michael Chichton
This is a special event!! Our Eclectic Book Club will be waching the movie "Jurrasic Park" and discuss after!!
Discussion is Wednesday January 17 @ 6:00pm in the Trustees Room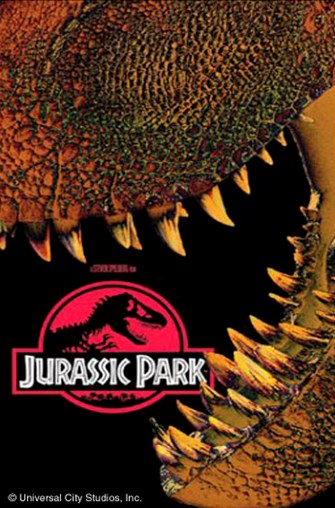 This is a book club for people who love to read everything and anything! Each month we will read a unique or quirky book.... Anything goes!
 Stop by the library and pick up a copy!
February's selection will be: Pachinko by Min Jin Lee
---
Slacker Book Group
Slackers is a self service book club and open to all readers. Stop by each month and pick up a copy of the most recent selection.
The selection for January is: Dorothy Must Die by Danielle Page
When: Whenever! Just help yourself to some good reading…no meetings to attend.
Where: Slackers titles are displayed at the beginning of each. If you are interested in sharing your opinions of the book, just fill out a Slackers bookmark comment form, and leave it in the book when you return it.
Who: For people who don't want to be committed!
---
NEW DATE - Hall of Presidents Book Club: William Henry Harrison by Gail Collins
NEW DATE!!! Discussion is Wednesday January24, 2018 @ 7:30PM in the Trustees Room
Join us as we read through the presidents of the United States! The idea is to not only learn a few things, but to get a deeper understanding the role the presidency has played in this nation's history!
---
Miss Molly's Super Fantastic Book Club
This book group meets on the first Tuesday of the month at 3:30pm
January's selection will be: "Flying Lessons and Other Stories"
Meeting date - Tuesday January 16, 2018 @ 3:30pm
February's selection is: "What Elephants Know" by Eric Dinerstein
---
Romance Readers Book Group: The Lighter Side of Romance
Come and join us for a comfortable hour visiting and chatting about our light-hearted romance stories - both contemporary and historical. Now meeting every other month.Next meeting is in October. We will be discussing two books by Mary Balogh, "First comes marriage" and "Then comes seduction".   Hope to see you there.
Tuesday February 6, 2018 @ 7:00 PM 
---
---
---
Senior Center Book Group
Meets the second Wednesday of each month at 1:00PM. February's selection is "The Other Einstein " by Marie Benedict
The Group will meet at 1pm on Wednesday February 14th in the Senior Center.
---
Book vs. Movie Family Edition- MULAN - January 28 @ 2pm
Read Fa Mulan: the Story of a Woman Warrior retold by Robert D. San Souci at home. This is a retelling of the original Chinese poem in which a brave young girl masquerades as a boy and fights the Tartars in the Khan's army. Then come to the library Sunday, January 28, 2018 to watch the movie and discuss both over snacks.  Books will be available after December 19th.
---
Pages and Pastries
a new Young Adult Book Club at the Townsend Public Library!
Featuring a new Young Adult book every month, come to Pages and Pastries for tea, baked goods, and good conversation.
Tuesday February 6, 2018  Robin Benway's Far From the Tree and homemade leaf cookies! 
7:00 PM  -  8:00 PM Teen Room